Does your plant meet the needs of the HSG 253 Standards as set out by the HSE?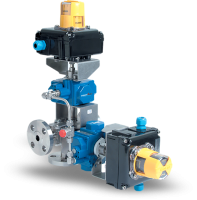 Comah Tier 1 plants are now coming under increasing pressure to meet the HSE standard of HSG253 which deals with process isolation for intrusive maintenance on live plant.
Key Aspects of HSG 253 include:-
Human Factors
Design of new plant
Design of existing plant
Plant Identification
Pipework
Valves
In relation to valves, valves used for isolation must be designed for the isolation of the fluid involved. The best valves for isolation are ball valves that meet EN12266-1 leakage rate 0 shut off requirements. Valves must be capable of being locked in the closed position.
A solution to ensure isolation of toxic fluids would be to use a double block and bleed ball valve arrangement that can be easily locked out and provide double isolation of the fluid along with a bleed valve to vent the space between the two valves.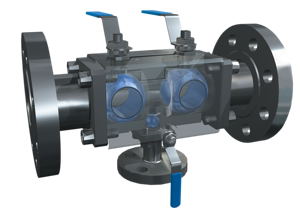 Dual-Safe Advantages
Minimizes the risk of furnace explosion
Increases system reliability
Saves space and reduces weight
Reduces installation time
Streamlines maintenance operations
Reduces number of items in repair kits

Hermetix

stem seal meets ISO 15848-1 standard for fugitive emissions and comes with 4 – year stem warranty
Bubble tight shutoff on all three valves
Coupled operating mechanism reduces the number of actuator on the main line
Tongue and groove design for all body seals
Variety of end connections (welded, screwed, flanged)
Habonim dual safe double block and bleed valves combined with Habonim's unique locking devices for both Manual and actuated valves, can provide the necessary valving to meet the HSE standard.
What's happening inside the Valve?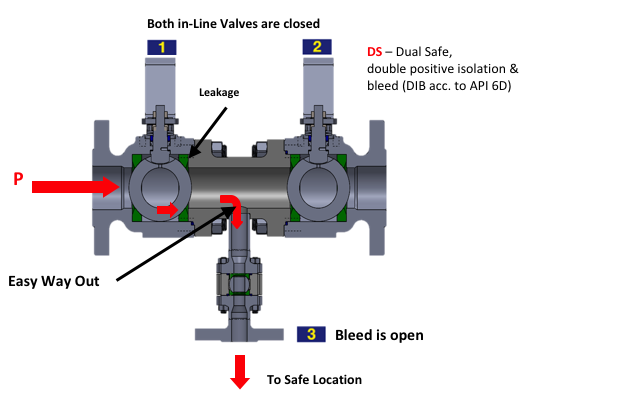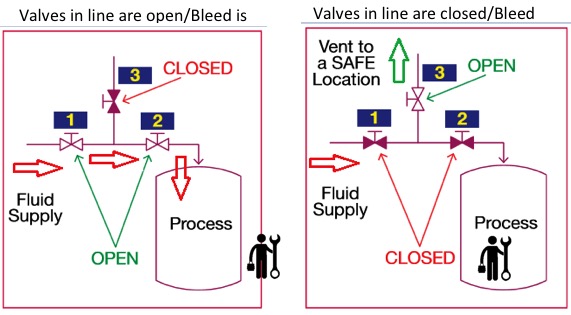 Rob Leadbeater or Darryl Flowers on UK: +44 1633 877505; or Brian Foley / Zane Flaiani on Ireland: +353 21 451 0900; can provide more information on the Habonim Double Block and Bleed range of valves – a valve so reliable it comes with a 4 year warranty and exceeds the ISO 15848-1 standard or send us a –
product enquiry for more details.