Unrivalled Steam Product Range
At ESI, we offer an extensive selection of top-of-the-line steam products designed to meet the diverse needs of industries worldwide. Our range includes reducing/regulating valves, trapping stations, washdown equipment, and pipeline ancillaries. By leveraging our high-quality steam solutions, you can optimise the performance of your steam systems and utilities, enhancing efficiency and productivity while maintaining the highest standards of safety.
Trusted Global Manufacturers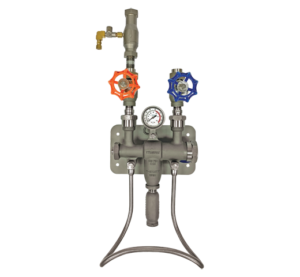 ESI Technologies Group proudly partners with leading global manufacturers renowned for their excellence in steam products. Our trusted manufacturers include Spirax Sarco, Strahman, Fisher, Habonim, Ebro, Broady, and ADCA. Through these esteemed partnerships, we bring you the latest advancements in steam technology, ensuring superior reliability, performance, and longevity for your steam systems.
Invest in the Future of Your Steam Systems
When it comes to steam systems and utilities, ESI Technologies Group is your go-to expert. With our extensive expertise and industry-leading solutions, we help you optimise your processes, increase operational efficiency, and drive cost savings. By choosing ESI as your partner, you gain access to unparalleled technical support, tailored solutions, and a commitment to excellence that sets us apart.
To reach us, please call our Ireland office at +353 21 4510900 or our UK office at +44 1633 877505. You can also reach out to us via our online form or web chat.