ESI Technologies Group are a proud distributor of T-FIT®. T-FIT® Unique Insulation Technology is the best solution for cleanrooms, aseptic areas, and high-temperature processing environments/ All T-FIT® products are manufactured from Zotefoams' unique range of cellular foamed materials.
Insulation That Is Quick To Install
Quick to install, saving costs, reducing both complexity and downtime. T-FIT® closed cell foams are inherently pure, non-toxic, and odour free, offering a wide temperature operating range, excellent flammability credentials and immune to most chemicals. T-FIT® is a non-fibrous product. All T-FIT® products offer superior personal protection against injury from hot pipework.
Cost Saving
The low total cost of ownership is easy to clean, does not absorb or transmit moisture preventing microbial growth, and long service life. Superior performance – produces no particulates during handling and installation. T-FIT® insulation products cannot contribute to air quality issues and can remain in service for extended periods, reducing lifetime insulation costs even further.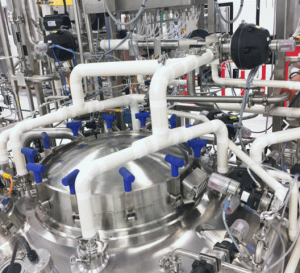 What makes Zotefoams Materials Unique?
Zotefoams utilise an environmentally friendly manufacturing process that uses nitrogen gas to produce a range of closed cell, cross-linked foams, resulting in a pure, odour-free material with unique characteristics and performance.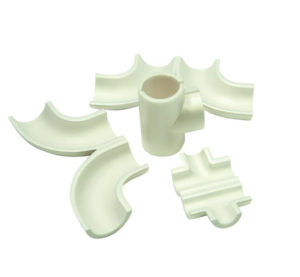 What Does Closed Cell Mean?
Insulation products fall into two main groups – open cells and closed cells. Open cell materials absorb water and moisture due to the open cell structure of the material. Closed cell products will not absorb moisture, water will simply drain off the surface of the material.
Water is an excellent conductor of heat, so any insulation that can absorb water into its structure (i.e., open cell) is immediately compromised, as heat is quickly transferred through the water trapped in the insulation. As closed cell products cannot absorb moisture, then insulation performance is not compromised during the service life of the product.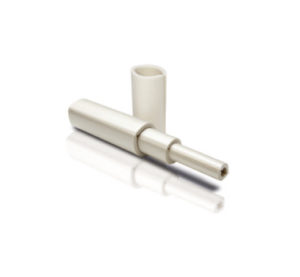 Does T-FIT® Insulation Require Any Special PPE During Installation?
No. As T-FIT® products are not produced or based on any fibre materials, the material cannot emit or lose any fibres or particles, and therefore not capable of contributing to any respiratory risk. Face protection, mouth guards, masks, goggles, etc. are not required.
FAQs
Contact us via our contact form or webchat for more information.