Efficient Installation with T-FIT® Insulation
T-FIT® closed cell foams are designed for quick and hassle-free installation, resulting in cost savings and reduced complexity and downtime. These foams offer inherent purity, non-toxicity, and odour-free characteristics, combined with a wide temperature operating range, excellent flammability credentials, and resistance to most chemicals. Importantly, T-FIT® is a non-fibrous product, providing superior personal protection against injuries from hot pipework.
Cost-Effective Solution
T-FIT® insulation offers a low total cost of ownership, thanks to its ease of cleaning, moisture resistance, and prevention of microbial growth. Its long service life ensures prolonged performance, and the insulation's superior handling and installation process guarantees the absence of particulates. T-FIT® products do not contribute to air quality issues and can remain in service for extended periods, further reducing overall insulation costs.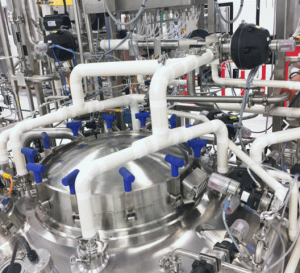 The Uniqueness of Zotefoams Materials
Zotefoams employs an environmentally friendly manufacturing process utilizing nitrogen gas to produce a range of closed-cell, cross-linked foams. This results in a pure, odour-free material with exceptional characteristics and performance, making it the ideal choice for cleanroom insulation and other critical applications.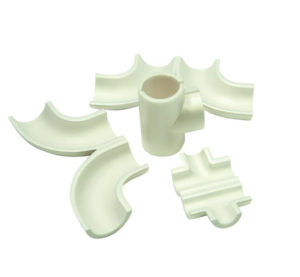 Understanding Closed-Cell Insulation
Insulation products can be categorised into two main groups: open-cell and closed-cell materials. Open-cell materials have an inherent structure that absorbs water and moisture. In contrast, closed-cell products are water-resistant, with water simply draining off the surface.
Since water is an efficient conductor of heat, insulation that absorbs water (open-cell) quickly compromises thermal performance. However, closed-cell insulation maintains its performance throughout its service life by preventing moisture absorption.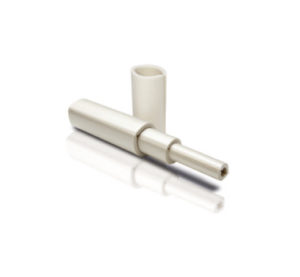 PPE Requirements during T-FIT® Insulation Installation
One of the advantages of T-FIT® products is that they do not require any special personal protective equipment (PPE) during installation. As T-FIT® is not composed of fibrous materials, it does not emit or release fibres or particles, eliminating any respiratory risks. Face protection, mouth guards, masks, goggles, and similar measures are unnecessary, ensuring a safe and hassle-free installation process.
FAQs
Contact ESI Technologies Group today to learn more about T-FIT® insulation and how it can meet your specific requirements. We are committed to delivering innovative solutions that provide exceptional performance, reliability, and safety for critical environments.
To reach us, kindly call our Ireland office at +353 21 4510900 or our UK office at +44 1633 877505. Alternatively, you can also reach out to us via our online form or web chat.