Cleanroom Insulation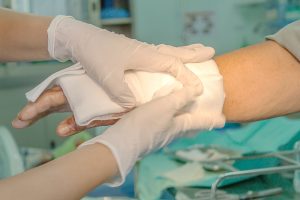 Across most Pharma and Biotech sites in UK and Europe, Cleanrooms can either have hot or cold pipework as part of their process. These sections of pipework, if not insulated, can pose a real threat to operators when working inside Cleanrooms. If an operator accidentally touches the exposed pipework then it could result in a serious burn which may lead to medical treatment.
Hands or arms are the usual body parts to receive burns but on some occasions it has been known for the face or neck to come in contact with hot or cold pipework, sometimes leading to life-changing consequences.
T Fit® Clean Insulation manufactured by Zotefoams is suitable for a temperature range of -80˚C to +160˚C meaning this will cover 90% of all applications used in a cleanroom and at both ends of the temperature spectrum.
T-Fit CLEAN
This patented insulation has many other benefits including:-
• Speedy to install
• Versatile
• Lightweight
• Slimline
• Infinitely flexible
• Integrated system
ESI Technologies Group holds large stocks of all sizes of Insulation at our Cwmbran facility and can ship the next day, ensuring your operators are kept safe during their working day.
If you would like to call us to discuss your requirements, our experts would be happy to talk to you.
Call UK +441633877505, Ireland +353 214510900