ESI are exclusive distributor for Amazon Filter Cartridges in Ireland, one of Europe's leading manufacturers of cartridge filters.  We offer a wide range of products and solutions to suit your required process application.
What Is A Filter Cartridge?
A filter can be defined as a 'device permitting fluid (liquid or gas) to pass but retaining solid particulate. Hence, a filter can be summarised as a mechanical barrier.
Why Is A Filter Cartridge Needed?
Filtration, indirectly, plays a part in all our lives. For example, the fuel we use to drive our vehicles, the food/beverages we consume, to the cosmetic products we apply daily. All these products are filtered at some stage of their respective manufacturing process.
Which Types Of Filter Cartridges Are Available?
There are four main types of Filter Cartridges available, they are:
How Does A Depth Filter Cartridge Work?
Depth filter cartridges are designed to trap and retain particles throughout the entire depth of the filter, rather than hold them only on the surface. They don't have a defined single pore size or structure, they can capture, retain, and remove a range of different size particles in one single pass.
Manufactured by a computer-controlled layering of material which creates a 'depth' of media giving a tortuous fluid path in which particles of many different sizes can be retained, often smaller than the rated pore size.
They can be of graded density, like SupaSpun II (Absolute Rated) and SupaGard  (Nominal Rated), where dirt is loaded progressively through the 'depth' of the media.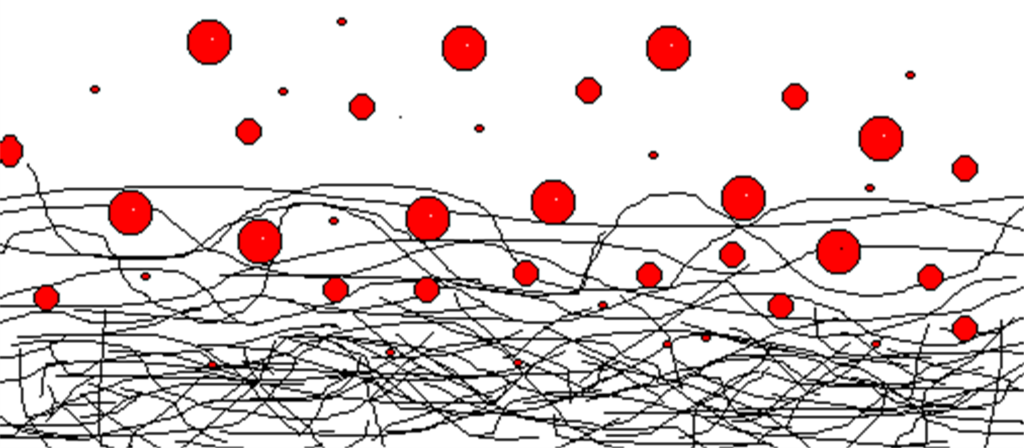 What Are Pleated Depth Filters?
Pleated Depth Filters are sheet filter media with some degree of 'Depth', most particles are retained on the surface with some penetration into the media.
Typical Industries: Food & Beverage and Pharmaceutical
Applications
Polishing lines
Clarification
Membrane pre-filtration
RO Systems
Pre/Post UV
Potable Water

How Does A Membrane Filter Work?
Membrane filters work as surface area, only as they have no depth. All the particles are held on the media surface creating a selective 'sieving' mechanism. These filters have a true pore size-selective filtration. Usually less than one micron.
Best suited to a very fine application of consistent particle size results.

Contact ESI today, our products specialists will be happy to discuss your filter cartridge requirements.  Call us in Ireland at +353 21 4510900 or UK at +44 1633 877505 or send us a message via our online form or webchat.