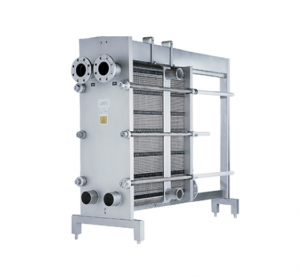 Gasketed plate heat exchangers provide efficient heat transfer with a small carbon footprint. They are easy to maintain, durable and can withstand high temperatures and high pressure.
Used in a wide range of duties and industries, for example, cooling, heating, heat recovery, evaporation, and condensing in industries such as HVAC, refrigeration, heat pumps, air conditioning, chemical process, oil & gas, power generation and food processing.
Contact ESI, our product specialists will be happy to discuss your specific requirements.