Filtration is a means to physically capture solid contaminants through the thickness of the medium. Filters can be Cartridge, Bag, or Lenticular in design and appearance. These are widely used in Water Filtration, Utilities Services, Food and Beverage, Fine Chemicals, Cosmetics, Pharmaceuticals, Chemical plants, Petrochemical Plants, Biotech Pharmaceuticals, Petroleum Refineries, and Natural-Gas Processing.
What types of Filtration product do ESI Supply?
At ESI we supply a range of Cartridge/Bag and Lenticular Filters and Filter Housings manufactured by Amazon Filters, a leading European manufacturer of both Filter Housings and Filter Cartridges.  Amazon Filters manufacturer inhouse Filter housings and Cartridges for the Biopharma, API, Chemical and process industries as well as Bespoke units to suit every individual requirement. All to, ISO9001-2015 quality standard.
Why choose Amazon Filters?
Fit for Purpose Hardware for your process
Improve Compatibility; Extended Life
Improving Health and Safety
Cartridge Filter Options
Open Discussions on potential areas where we can bring value
ESI can provide help with MRO spend reduction.
Quality Products
All filter housings are supplied with 3.1 Material certs, Surface finish protocol's, test cert (FDA Compliance) Welder qualification CAD/3D files to assist the customer.
All filter cartridge units are supplied with Product Validation certification, FDA compliant (TSE/ BSE) materials used.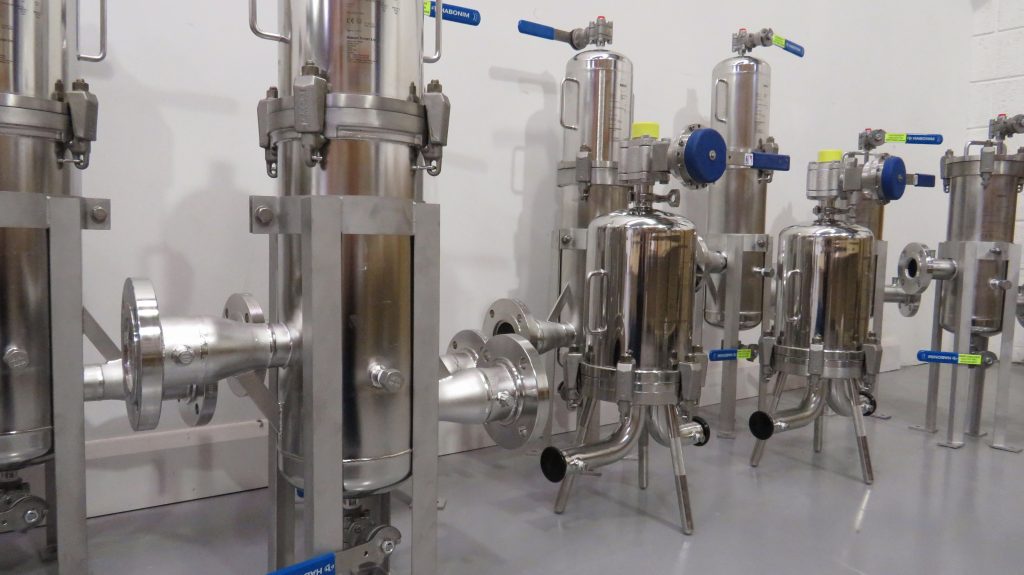 We will be happy to discuss your requirements and advise the best option for your process.