It is recognised that optimising the chemical compatibility of solvent filters while maintaining low consumable cost is a significant concern for pharmaceutical process engineers
In processing aggressive solvents, filter cartridges manufactured from materials like PTFE are often chosen for their wide compatibility with these chemicals. This ensures effective filtration without the concern of cartridge degradation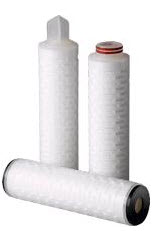 The problem with this approach is that filter cartridge made from these materials are expensive, often so expensive that they will not be applied to less aggressive duties. These are usually filtered using lower cost, but lower compatibility, filter media such as polypropylene
This leads to a situation where multiple media types are used throughout the process, thereby introducing complexity while causing difficulties for operations, process engineering and even procurement.
Amazon Filters have resolved this dilemma with the introduction of SupaPore Halar – high compatibility, pleated filter cartridges. SupaPore Halar filters are constructed using Halar fluoropolymer offering a unique combination of mechanical properties and thermal and chemical resistance. SupaPore Halar offers greater compatibility than polypropylene media filters at a cost that is typically lower than PTFE membrane cartridges. This approach may allow a process engineer to select single, high compatibility but lower-cost filter cartridge to apply throughout the process.
Features and Benefits include:
Broad compatibility* with a range of solvents and chemicals at an attractive cost.
Available with polypropylene or nylon hardware.
High flow rates, low pressure drops, long life and low extractables.
Strict manufacturing controls with traceability on all components.
Materials USP Class VI Plastics tested and meet FDA Title 21 requirements.
Full product validation guide available.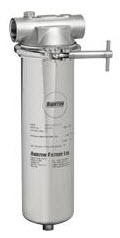 Compatibility: SupaPore Halar offers improved compatibility with a wide range of solvents including:
Acetone
DMF
Hydrochloric Acid
Ozonated water
Acetonitrile
DMSO
Methanol
Sodium Hydroxide
Acetic acid (100%)
Ethyl acetate
MIBK
THF
Diethyl Ether
Ethanol
MTBE
Toluene
DMAC
Hexane
Heptane
Xylene
Contact Derek Clifford at ESI Technologies on Irl: +353 21 4510900, UK +44 1633 877505 or send us a product enquiry for details on filter options. We would be delighted to share our experiences with helping pharma plants save money on their solvent filter spend.