A valve is a device that regulates, controls, or directs the flow of a fluid (i.e., gases, liquids, fluidised solids, or slurries) by opening, closing, or partially obstructing various passageways. Valves regulate gases as well as liquids.
At ESI Technologies Group we are a leading supplier of extensive ranges of valves, actuators, and accessories to suit a wide array of industries. The selection of valve type for a particular application can be extensive, we at ESI provide the solution to your difficult problems having such a broad range of quality manufacturers to work with. We provide a quality value-engineered solution to all your valves requirements.
We work with global leading brands including, Emerson/Fisher, Habonim, Ebro, Alfa Laval, Gestra, Crane/Saunders and Stafsjo.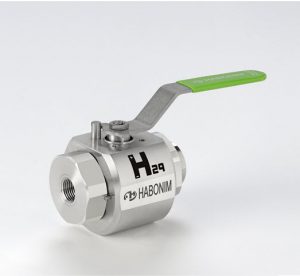 Our experienced SERVICE DEPT can also fully assemble actuated assemblies/actuation valves as per your requirements.
Where Is A Valve Used?
Valves are found in virtually every industrial process, including water and sewage processing, mining, power generation, processing of oil, gas, and petroleum, food manufacturing, chemical, and plastic manufacturing, and many other fields.
There are many reasons to use a valve in pipelines, these include:
Stopping and starting flow
Reduce or increase the flow
Controlling the direction of flow
Regulating a flow or process pressure
Relieve a pipe system of a certain pressure
What Types of Valves Are There?
There are many valve designs, types, and models, with a range of industrial applications. All satisfy one or more of the functions identified above. A correct valve must be specified for the function and must be constructed of the correct material for the process.
Different Types of Valves Include:
Relief Valves
Mix Proof Valves
Gate Valves
Check Valves
Cryogenic Valves
Knife Gate Valve
Plug Valve
Pinch Valves
Globe Valves
Regulator Valves
Lined Valves
3 Way and Diverter Valves
Tank Outlet Valves
FAQs 
Case Studies