A well known issue related to in-line welding of assembled valves, is the significant risk of damage to the soft parts, seats and seals because of heat transfer from the welding point.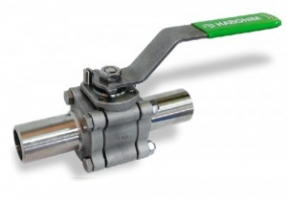 Although the installer should dis-assemble the valve, make the weld and then re-assemble the valve, in reality this doesn't always happen.
To reduce the risk of damage being caused to valves during the installation process, ESI can now supply Habonim 3-piece ball valves which are fitted with "Extended Ends".
These valves are available in the 15mm – 100mm (1/2″ – 4″) range, in both full bore and reduced bore.
Standard materials are stainless steel CF3M or Carbon steel WCB (other materials upon request); with end connections design of extended socket-weld or extended butt-weld (sch. 05,10,40,80).
[/fusion_text][fusion_text]The advantages of these new options from Habonim include:
Valve integrity is maintained
Reduces the risk of improper re-assembly
Prevents heat damage to parts that could melt, warp or distort
Saves installation time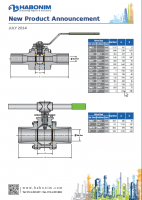 Click here to view or download a datasheet on these new valves, or send us a product enquiry for more information.
Alternatively, Brian Foley on +353 21 4510900 or Rob Leadbeater on +44 1633 877505 can assist with any product enquiry