Magdrive Drive Pumps provide full containment of the process, effectively isolating it from the surrounding environment. As a result, they are an excellent choice for pumping applications involving hazardous chemicals or solvents where personnel protection is paramount. It is essential to highlight that mag-drive pumps should be equipped with Dry Run Protection and their ability to handle solids may vary depending on the pump size.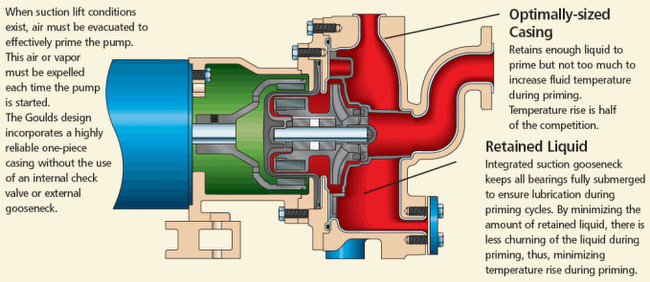 Moreover, Magdrive Pumps can be enhanced with variable speed drives that incorporate pump and curve intelligence. This feature enables precise monitoring of the flow within the pump and helps prevent dry running. When considering the transition from seal-type pumps, especially those with double seal systems, to magdrive pumps, it is crucial to take into account the additional safeguards required to mitigate the risk of dry run or solid handling.
In addition to Magdrive Pumps, ESI Technologies Group offers a range of other seal-less type pumps that do not necessitate constant monitoring and can operate seamlessly even in dry run conditions.
For all your pump requirements, do not hesitate to contact ESI. Our team of product specialists possesses extensive expertise and will be delighted to discuss your specific needs and provide tailored recommendations.
To reach us in Ireland, please call +353 21 4510900, and for the UK, dial +44 1633 877505. Alternatively, you can conveniently connect with us via our online form or web chat.
Partner with ESI Technologies Group for cutting-edge pump solutions and exceptional customer service.