What problems does Cryptosporidium cause?
We have all seen Boil Water Notices put in place across western Europe for many years. The main reason is contamination by pathogens such as Cryptosporidium. Ingestion of Cryptosporidium can cause a disease called Cryptosporidiosis. The organisms infect the lining of the small intestine and can cause severe diarrhoea and poor absorption of nutrients. While this parasite can be spread in several different ways, contaminated drinking water and recreational water (Swimming Pools, Lakes and rivers) are the most common methods of transmission.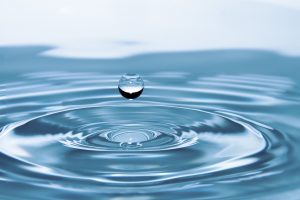 Since 2004 Cryptosporidiosis in humans has been a reportable Disease to both HSE (Health Service Executive) and the EPA (Environmental Protection Agency).
Up until recently, cartridge filtration has rarely been considered a method for controlling Cryptosporidium contamination in water, but it is proving successful and economically attractive to many water supply operations.
A surveillance report by the ECDC (European Centre for Disease Prevention and Control) for 2015 stated that Ireland had the highest notification rate of this disease in all of EU/EEA (9.4)
What is the Solution?
Amazon Filters SupaSpun II R31 cartridges exhibit excellent Cryptosporidium removal performance, with >99.998% retention of Cryptosporidium oocysts. Testing was carried out in a laboratory approved by the UK Drinking Water Inspectorate (DWI). Therefore the EPA Ireland Drinking Water Disinfection target of 99.9% removal of oocysts and NSF 53 standard of 99.95% removal of Cryptosporidium parvum is substantially exceeded.
These filters are compliant with the Council of the European Union Drinking Water Directive (DWD) in that they are approved for use in public water supplies under Regulation 31 of the UK Water Supply (Water Quality) Regulations 2000 No. 3184 and of the Water Supply (Water Quality) Regulations 2001 (Wales) No.3911, and of the Water Supply (Water Quality) (Scotland) Regulations 2001.
Who can benefit from this product?
Water sources from Group Schemes, Rivers, Lakes, Bore Holes and medium size supplies installations should review a "Fit for Purpose" approach for such equipment as these can be made to be mobile and moved from location to location as and when outbreaks occur.
Amazon filtration has been represented in Ireland by ESI Technologies Ltd for many years and can share case studies and factual information on how to improve your water supply quality.
Should you require further information please send us an enquiry or call Derek Clifford on +353 214510900 who will be happy to discuss your requirements.