ESI celebrating 100 Years this year!
We would like to use this milestone to thank our amazing employees, past and present for their hard work and spirit that has made ESI the company it is today. They would also like to thank our dedicated suppliers who are the backbone of all we do. And to the customers, with their support and loyalty ESI look forward to building on our 100 years' experience and to continue to provide you with the highest standards of customer service.
"It's a fantastic achievement and one that we would never have reached without the help and support of countless people along the way. ESI Technologies owe our longevity to the customers, suppliers, employees and communities we've worked with over the years.Long may we continue on our journey with the same level of teamwork, innovation, vision and spirit that has proven so successful over the past 100 years"
Brian Foley, Engineering Director & 3rd generation of Foley in ESI/Southern Engineering.
"The evolution of ESI Technologies from its original beginnings as Southern Engineering to where we are today has been a journey of success and achievement. In 1919 JP Foley laid the foundations for the business we all work in today. A business built on honesty & integrity, quality suppliers, loyal customers and above all a fantastic group of people working in ESI. I feel privileged to be part of the ESI Team and the continued success story"
Declan Field, Managing Director
"Since joining Southern Engineering in 1992, it has been an amazing journey with great people. In this period we have grown our sales by a factor of 50 times. As a Team we have taken Southern Engineering / ESI back to its Number 1 position as supplier to the Chemical / Pharmaceutical industry in Ireland and at the same time expanded into the UK & the Benelux. And it's not over yet! I am proud of the achievements of the team at ESI / Southern Engineering"
Morgan O'Brien, Senior VP, Indutrade Flow Technology AB
Southern Engineering was founded in 1919 by the Foley family and was the largest supplier of general Engineering Equipment in Ireland. Examples of some of the earlier boilers supplied by the company are shown below.
Sean P Foley former Managing Director & Owner of Southern Engineering from the 1960s through to 1980
February 1947 – Jeremiah Patrick Foley, original founder, stands beside 11ft 9″ diameter Cochran Sinuflo Economic Boiler Worsted Mills Ltd., K 2305, 30 tons, under the 35 ton shear legs
November 1954 – Sinuflo Economic Boilers K 3207-8-9, each approx. 30 tons nett being off loaded from M.V. "River Fisher"
Over the years various sister companies were formed to focus on the emerging Chemical / Pharmaceutical industries. These consisted of:
Chempump – As the name suggest a company specialising in pumps, be it centrifugal / Magdrive / DiscFlo or PD pumps and Vacuum.
ESI Technologies – Specialising in Environmental technologies, from Jet Aeration to Solvent recovery.
ESI Process UK – A company setup in 2000 to support the then recently agreed Preferred Vendor Contacts with GSK & Pfizer in the UK. Contracts which are still in place today, demonstrating the levels of Customer Service and Support & Value ESI provide.
In 2002 the present directors Morgan O Brien – MD / Brian Foley – Engineering Director / Declan Field – Operations Director completed a Management Buy Out. From that point all 3 companies, in Ireland, were merged under the one company ESI Technologies Ltd and ESI Process UK was expanded.
The new owner-Directors, agreed to reinvest any profits back into the company to ensure its viability and its growth. This commitment paid dividends with ESI continuing to expand its operations in Ireland and the UK.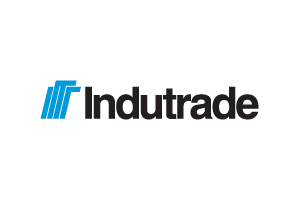 In 2013 ESI became part of the Indutrade group. With the financial backing of Indutrade (annual group turnover approx. €1bn), ESI will be able to accelerate its strategic plan to grow organically and by acquisition in the UK and Ireland. Initial contact with regard to commencing acquisition discussions should be made, in confidence, to Morgan O Brien. Click here for further information on Indutrade's acquisition policy.
ESI now consists of a dedicated team of people in Ireland, UK and the Benelux region. We are committed to customer satisfaction, using the expertise of our people to focus on customer requirements and by applying quality products, solutions and service.
ESI Technologies – More than Equipment suppliers……. Solution providers.