Who is active in the acquisition of engineering companies in Ireland?
For owners who are considering selling their companies in Ireland, there is not the same network of brokers as we see in the UK or mainland Europe. With regard to the acquisition of engineering companies, who should an owner contact, in confidence, to initiate a discussion on selling his company in Ireland?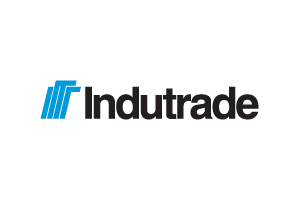 One option is Indutrade (http://www.indutrade.se/en). Indutrade consists of over 200 Engineering companies, both manufacturers and Technical Distributors. Indutrade made its first acquisition in Ireland in 2013 with the acquisition of ESI Technologies Ltd (https://www.esitechgroup.com/acquisitions).
Since then Indutrade has acquired over 39 engineering companies, but these have been in the UK & mainland Europe, hence Indutrade have the same issues as Irish Engineering company owners looking to sell their businesses. How do they network?
Indutrade is a long-term owner, and the companies, once acquired, are not subject to further sale. The acquisition strategy is based on a two-pronged approach:
Acquiring niche technology companies in countries with a strong trading tradition. Examples of such countries are Benelux, Denmark, Norway, Sweden, Finland, Switzerland, the UK, Austria and Ireland.
Acquiring international niche companies who manufacture their own brands or proprietary products.
If you are interesting in discussing the sale of your company, then we suggest the following:
Review how Indutrade pre-qualifies companies for acquisition:
Is the company in the Engineering or Medical Sector?
Has it got its own brand or does it represent high quality technical brands?
Has it got a sustainable Turn Over in the range of 5 to 50 million Euro?
Has it got a sustainable EBIT in excess of 12%?
If the answer is yes to the above and you wish to discuss selling your company in Ireland, then we invite you to contact Morgan O Brien, CEO of Indutrade Technologies Group
We also recommend any company owner familiarise himself or herself with the Indutrade model as outlined in the attached link "Growth Through Acquisition"
Then the "Acquisition Process" is an interesting link: http://www.indutrade.com/about-indutrade/growth-through-acquisition/acquisition-process
To review the companies in the Indutrade Group please follow the attached link: http://www.indutrade.com/group-companies