Centrifugal Pump Design Features – to extend your pump performance / reduce the cost of ownership / reduce pump MTBF & increase plant uptime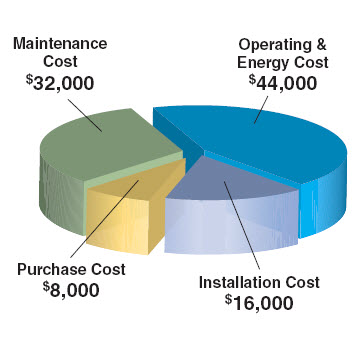 In order to select a chemical process pump wisely, consideration must be given to design features that provide long-term reliable performance.
The pump must be designed for optimum shaft seal and bearing life to prevent the two primary causes of pump downtime.
The four design features for increased pump performance are:
Pump Open Impeller: Must be designed for long-term, maintainable performance and minimum hydraulic loads for maximum reliability.
Mechanical Seal Chamber: Must be designed for a favourable seal environment—proper heat dissipation and lubrication of seal faces. The design must also handle challenging services: liquids containing solids, air or vapours.
Pump Power End: Must be designed for optimum bearing life, effective oil cooling, and minimum shaft deflection. An engineered bearing environment is vital to extended bearing life.
Pump Baseplate: Must be rigid, and able to withstand forces and moments of plant piping systems.
Consider the fact that over a 20-year ANSI pump life. 95% of the total costs are maintenance, operation and installation. Only 5% is the initial pump purchase cost.
For further information please send us a product enquiry.