On receiving an enquiry for a high-pressure pump, ESI attended the site to review the application, customer's goals and requirements.
The Challenge
The customer's main issues were swarf control on waste bins, along with pump maintenance costs and large tooling costs on the CNC.
A major problem was that the holes being machined were of the "blind" type, and the drill bits were not receiving sufficient cooling at the point of heat generation on the rake angles due to insufficient pressure at the tooltip. The customer required a high-pressure flow to the CNC machines along with a small footprint due to site constraints for space.
The Solution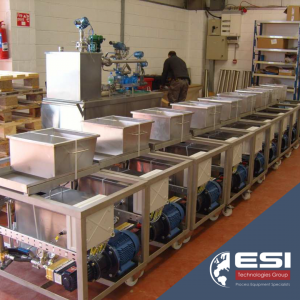 ESI Technologies Group have a large portfolio of process equipment and the capabilities to produce skids in our workshops, we sat down with the customer and designed a compact mobile skid to suit their needs.
With the increased efficiency of the Wanner Hydracell pumps, resulting in optimum cooling at the cutting surface, we were able to reduce the amount and particle size of the swarf being produced. This resulted in a reduction in bin size.
Savings for 10 skids:
Reduction in downtime due to swarf conveyors jamming: €11,000/yr.
Increased drill life: €48,000/yr.
Labour savings (frequency of bin removal): €12,000/yr.
Improved bore capability and quality; headcount reduction to other tasks: €75,000/yr.
Customer Investment €149,500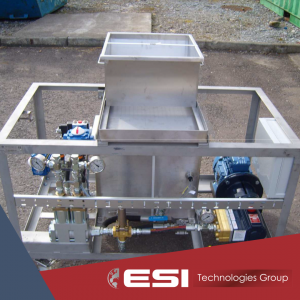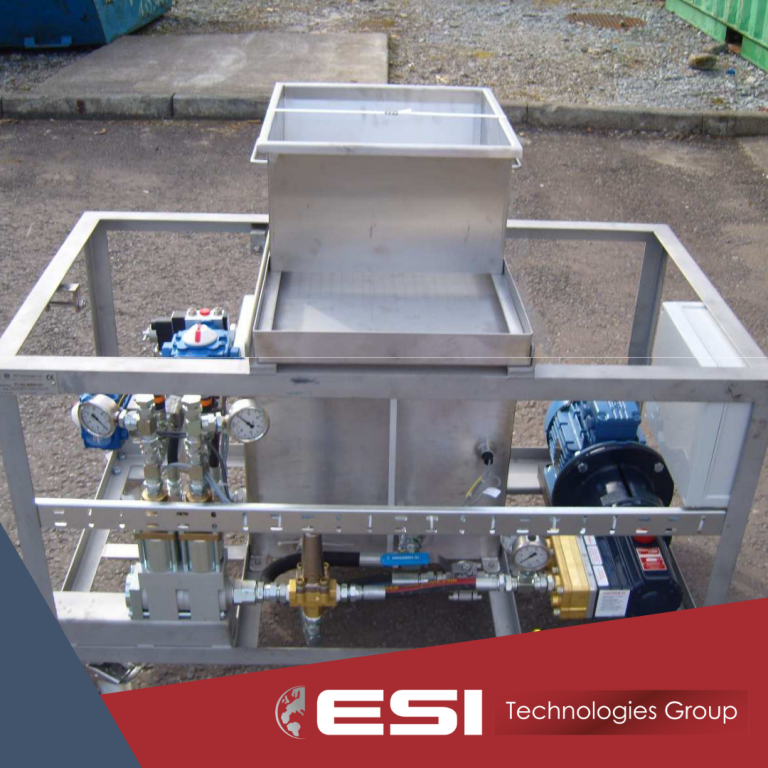 Total savings for the customer per year was €146,000!
Contact ESI for more information, and how we can help you make savings.