Laser Alignment of Rotating Equipment – Why is it Essential?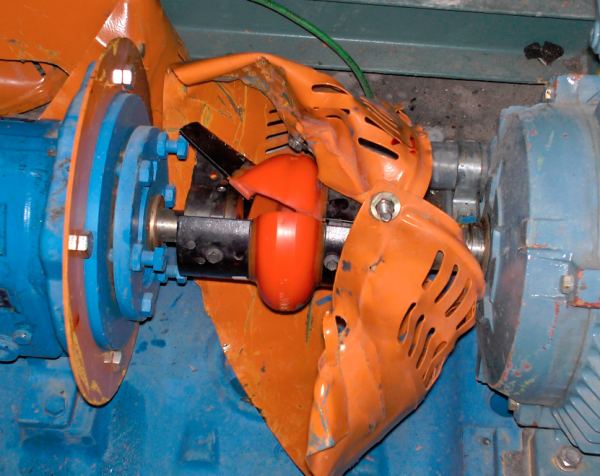 Correct alignment of rotating equipment is essential, with anecdotal evidence suggesting that as much as 50% of machine breakdowns can be directly attributed to incorrect shaft alignment.
In this photo we show some of the effects of not applying the correct screws to a coupling and also not carrying out annual laser alignment of your high speed rotating equipment.
Cap Screw Torque
Do not lubricate cap screw threads.
Cap screws must have a thread-locking adhesive applied.
Tighen cap screws by using torque wrench.
Benefits of Laser Alignment
The benefits that accrue from adopting good shaft alignment practice begin with improved machine operating life which results in plant availability when required by production. Accurately aligned machinery will achieve the following results:
Improved plant operating safety
Improved plant operating life and reliability
Reduced costs of consumed spare parts i.e. bearings & seals
Reduced maintenance labour costs
Improved production plant availability
Reduction in production loss caused by plant failure
Reduced need for standby plant
Reduction in power consumption on the plant and energy saving 24/7 pumps
Ability to increase plant operational limits when required by production
Obtain better plant insurance rates through better operating practice and results
ESI Service offers a complete Laser Alignment Service in the UK and Ireland and the benefits of this service speak for themselves. Whether it be a machine train or simply two machines ESI can complete all required alignments with a full report for site records once complete.
Contact ESI Service via the enquiry form or call Ireland: +353 21 4510900; or UK: +44 1642 249900; for more information on Laser Alignment and the benefits for machine and plant operation.