Positive Displacement Pump that can pump solids / abrasive slurry – Hydra Cell Pump
Positive displacement pumps have a poor reputation for pumping solids or abrasive slurry. However, the Hydra Cell is a seal-less design that has a proven track record.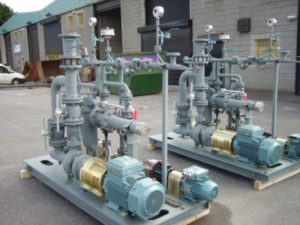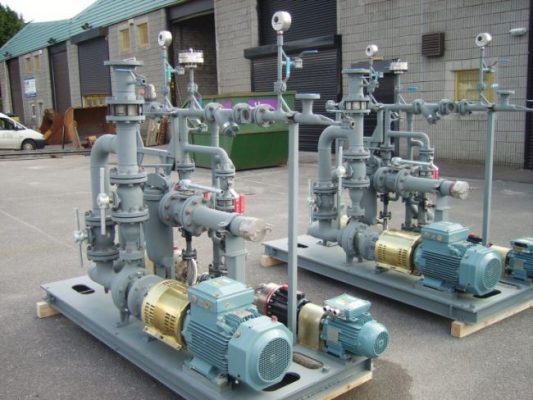 We list the features/benefits below:
Positive displacement with smooth, low pulse output
Heavy-duty industrial construction for long service life in harsh conditions
Hydraulically-balanced, unstressed diaphragms
Wide range of flow rates from 0.4 to 128 l/min and pressures up to 172 bar
Repeatable, accurate output – ideal for metering and dosing
Seal-less design – can pump particles in suspension
Flexible installation with a variety of mounting configurations
Minimal maintenance; no cups, packings or seals – can even run dry!
Wide choice of materials of construction for pump heads, diaphragms and valve assemblies
High efficiency – low power consumption
What does it look like?
Drive shaft – via an electric motor, hydraulic motor, belt and pulley, etc.
Roller bearings – rigid support, immersed in lubricating oil bath
Fixed-angle cam – translates rotary motion into linear to the hydraulic cells
Hydraulic cells – displace diaphragms via pressurised oil
Diaphragms – hydraulically balanced, no stress during flexing
Inlet valve assemblies – simple design, allows liquid into pump chamber
Outlet valve assemblies – allows liquid to flow into the pressure discharge line
Pressure regulating valve – controls output pressure and prevents pump overload
See it in operation:
For more information, please send us an enquiry or call us on Ireland +353 21 4510900 or UK +44 1633 877505.  We will be happy to discuss your requirements.