ESI Ultrapure, a subsidiary of ESI Technologies Group is pleased to announce their appointment as official distributor for AdvantaPure Tubing, Hose, and Single Use Systems in Ireland
About AdvantaPure:
AdvantaPure are a manufacturer, extruder and moulder of high purity tubing, hose, and single use systems. They manufacture their products in Class 7, ISO certified clean-rooms in their facility in Southampton, Philadelphia. AdvantaPure is a certified ISO 9001 company and has the ability to provide certified sterile single use products per ISO 11137.
Tubing & Hose
AdvantaPure offers a low volatile grade, platinum cured silicone which meets USP Class VI, FDA CFR 177.2600, ISO 10993, European Pharmacopoeia 3.1.9 and 3-A standards. All the tubing cores are extruded in a clean room and are animal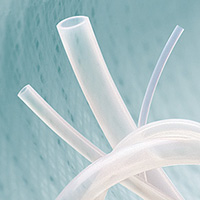 derived ingredient free.
Platinum-Cured Silicone Tubing (APST)
Silicone Pump Grade (APSPG)
Biopharmaceutical Grade TPE (APAF)
Braid Reinforced Silicone (APSH) & Double Braid (APSH-DB)
4-Ply Mandrel-Wrapped Silicone (APSM)
4-Ply, Wire-Reinforced, Mandrel Wrapped Silicone Suction Hose (APSW)
Stainless Steel Over Braided PTFE (APFOS)
Rubber-Covered FEP (APFRC)
EPDM Hose (APEWF)
AdvantaPure has developed a new form of TPE tubing (APAF – AdvantaFlex) for fluid transfer in the bio-pharmaceutical industry.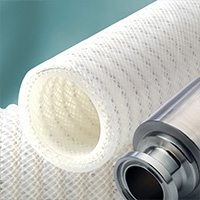 AdvantaFlex Properties
Flexible
Heat sealable & weldable
Translucent
Maintains its physical properties
Sterilizable
Resists kinking
Moldable
Translucent for visible product flow
Single Use Systems
AdvantaPure custom make their SUS using platinum-cured, Class VI silicone tubing and hose or Class VI bio-pharmaceutical TPE tubing for heat sealing and sterile welding applications. Depending on customer's requirements various components can be added to the system.
Benefits to Single Use Systems
Eliminate production stoppages for sterilization
Reduce the risk of contamination
Increase efficiency
Eliminates CIP & SIP
Lower cost than hard piping
AdvantaPure's in-house mold shop utilizes a Class 7, ISO-certified clean room to produce a variety of molded components suitable for any number of applications. Molded products can be custom made using platinum-cured silicone or bio-pharmaceutical grade TPE to meet your application's specific requirements. Single use molded manifolds provide a seamless transition between tubing and connections eliminating leaks, entrapment and contamination issues associated with barbed fittings.
ESI UltraPure looks forward to developing new business openings, as well as expanding existing customer opportunities, with the support of AdvantaPure. For further information related to AdvantaPure products, please send us a product enquiry or contact Emma Duffy on Ireland: +353 21 4510900. For Benelux contact +31 85 0499770 or mail: Rob Mijnsbergen