Fisher has launched their Quick Ship Centre for Europe. What does this mean to you the end user?
Stocked parts shipped within 24 hours.
Made-to-order parts and valve assemblies shipped within 3 days.
Genuine Fisher spare parts.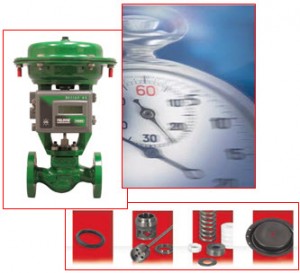 At present the Stock available is based on historic demand, however, by using Emerson's Installed Base Tool you can work with ESI / Emerson to hold critical valve spares. The benefits to the site are:
Search parts by serial/tag or part number
Total spares visibility – prices and lead times
Spares interchangeability chart for site-specific valves
Manage obsolescence by having engineering work done prior to failure
Log all failures/repairs and upgrades
Contact ESI Technologies to help streamline your Control Valve Inventory management on Ire: +353 21 4510900 or fill out our enquiry form
Review our 4 steps to improving Critical control Valve performance and reducing Downtime.