ESI are excited to confirm that we are the exclusive distributor of T-Fit® products in Europe.
Zotefoams Plc and ESI feel this partnership will accelerate growth and broaden the accessibility for customers to the unique T-FIT® Unique Insulation Technology range.
T-FIT is a range of unique, technical pipework insulation products manufactured from fine, closed-cell foam and designed for highly controlled production environments. T-FIT's debut product, T-FIT Clean, has become the piping insulation system of choice for pharmaceutical cleanrooms worldwide Produced from Zotefoams' ZOTEK® F42HTLS fine, closed cell foam, it is the only foam product that meets or exceeds all relevant global standards for cleanroom insulation. The range also includes T-FIT Hygiene, for aseptic areas, and T-FIT Process, for high-temperature process environments.
ESI has a long history of providing premium engineering solutions to the biotech, pharmaceutical, chemical, semiconductor and food & beverage markets," says James Bridges, Director of High-Performance Products at Zotefoams. "I am confident that this partnership will accelerate growth and broaden access to our unique T-FIT insulation range for our customers.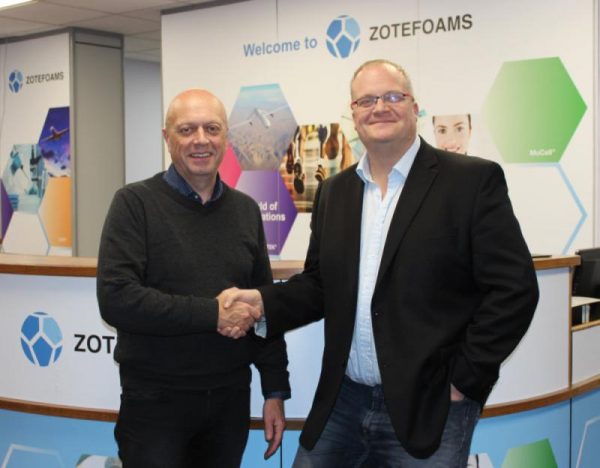 All T-FIT sales in Europe are now being managed by ESI and their local representatives. "This will be a change for some of our customers but I feel sure that this is the best way to support and grow our business in Europe," says James. "We look forward to working with ESI and our customers to continue the T-FIT success story."
For more information on T-Fit call us in the UK at +44 1633877505, Ireland at +353 214510900