This skid system was built for a pharmaceutical client that required a custom-built Low Pressure Hot Water (LPHW) generation skid with on-board condensate recovery: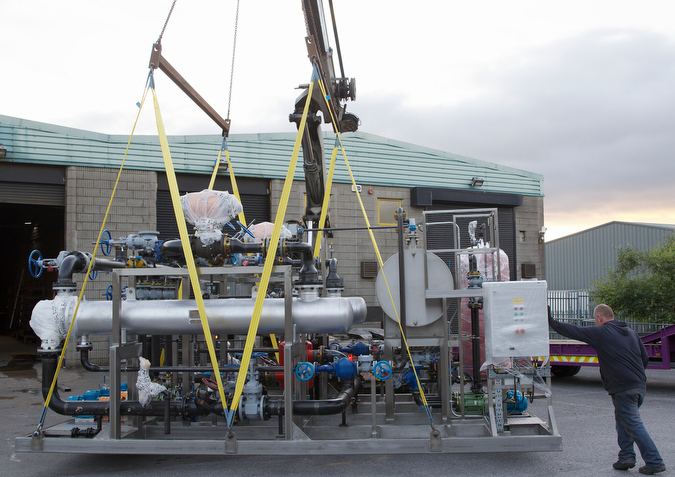 The LPHW unit was to be located remotely from the main plant condensate recovery skid (also supplied by ESI Technologies Group). The large shell and tube heat exchangers (3200 kW each) were arranged in a duty/standby arrangement (with the option of running them in duty/duty), and placed at a comfortable working height for ease of tube bundle removal for annual inspection/maintenance: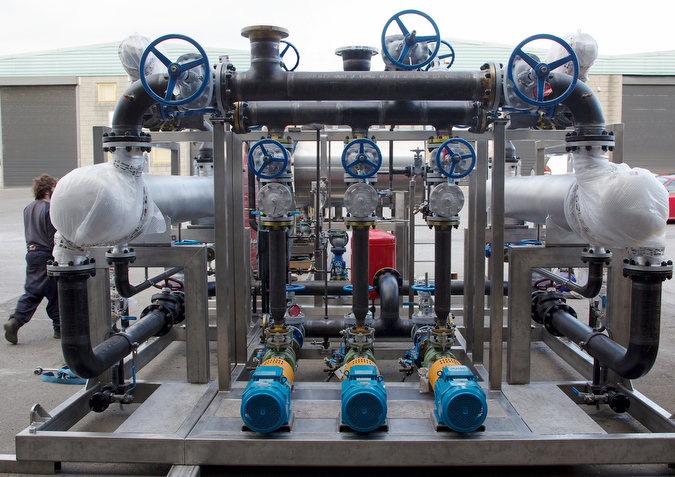 Sufficient space was designed into the layout to allow access to all areas of the skid for more regular maintenance.
Low NPSH SIHI pumps for handling the near boiling condensate were used (l/h image).
Heavy duty Goulds Process Pumps were also used to ensure a robust and long lasting solution for the end user (r/h image).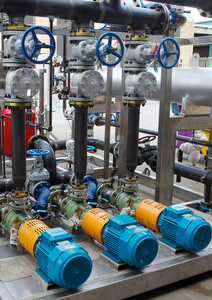 For further information please call Alan Venner on Ire: +353 21 4510900 or UK: +44 1633877505, or fill out our enquiry form.