Diagnose your Control Valves in Service without being a valve expert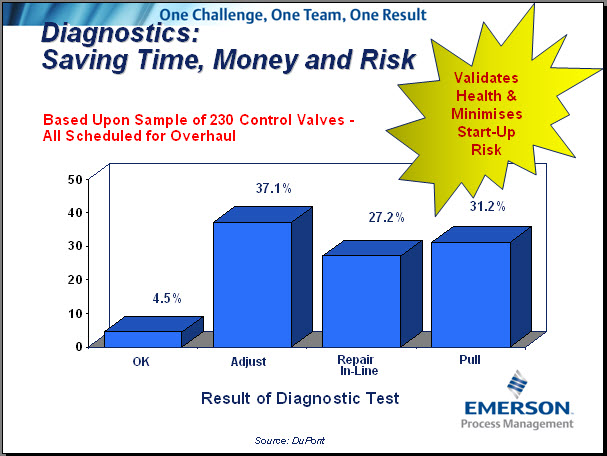 Control Valves are plant critical. They are mechanical devices that are constantly in operation and therefore prone to wear & tear and failure. Historically, critical control valves were removed for overhaul during each shut down.
However recent studies have shown that only approx 30% of control valves removed actually had to be removed. The other 70% could have been repaired or adjusted in line.
Why? Because the plant engineer could not be sure of the condition of the valve
The benefits of being able to diagnose control valves in line whilst in service has obvious benefits
Control Valve Performance Diagnostics (PD) can detect more than 200 fault conditions and provide recommended actions while the control valve remains in service. Shown are a few examples where PD can detect problems before they adversely impact your process.
With AMS software the maintenance team do not even have to be at a computer, the plant engineer can decide:
When the PD collects the data and at what intervals
Trigger data collection on a certain event
Email, page or SMS the designated shift engineer when alert detected
Alarms are displayed in a user friendly manner, using a traffic light system which designates the level of urgency and recommended actions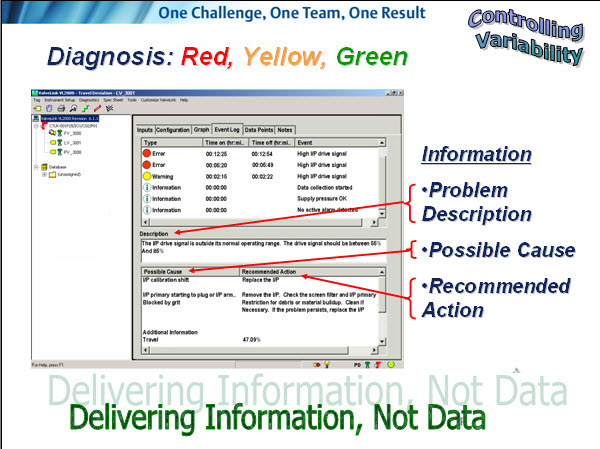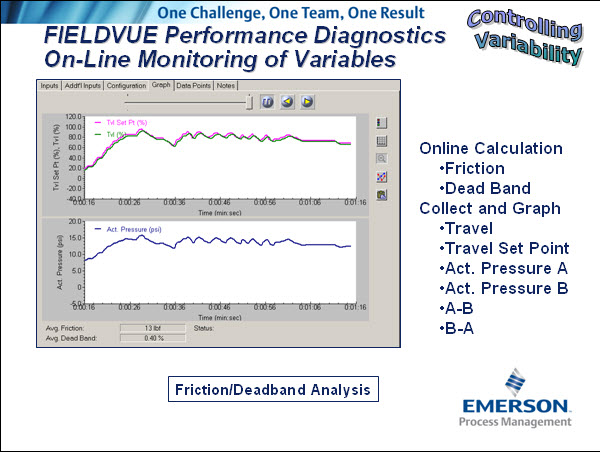 Should you like to learn more about Performance Diagnostics on your control valves contact Peter Barry at ESI on +353 21 4510900 or +44 1633 877505 or contact us for more information via the enquiry form