Pump Sets for Reactor Vessel Heat-Transfer Fluid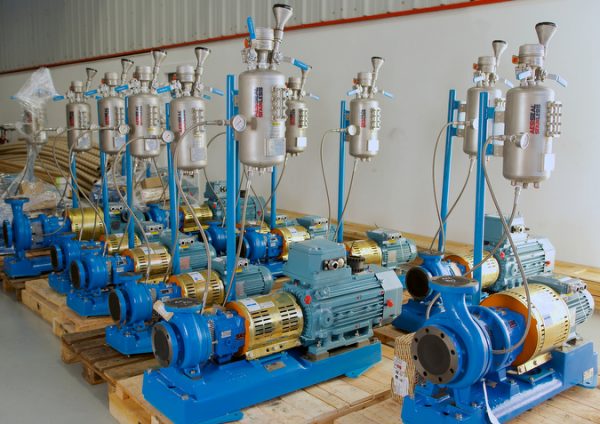 As part of a plant expansion in which many product reactors were installed, a pharmaceutical company required greater utilities-capacity to feed these reactors with heat transfer fluid.
Goulds heavy duty process ANSI pumps were chosen for this application. The 11 pumps shown here are part of a larger order for 17 units overall.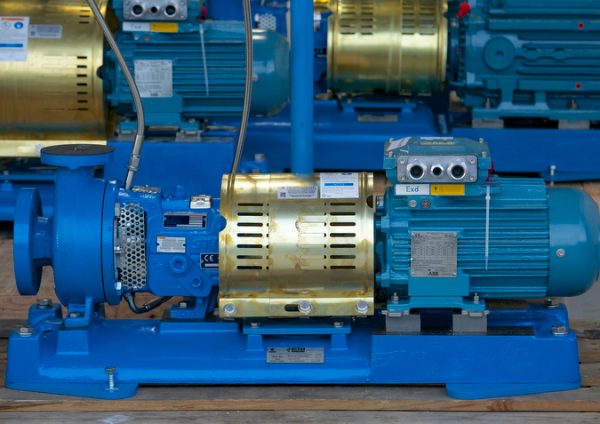 Double mechanical seals were specified by the customer, and the supporting seal pot systems had cooling coils fitted to them due to some of the temperature duties requiring the heat transfer fluid to be in excess of 80 deg. C.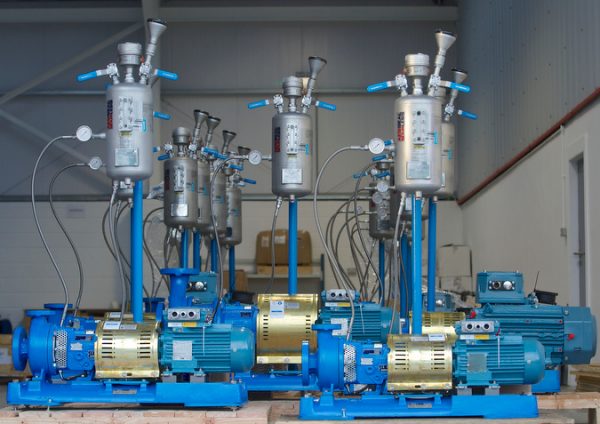 The seal-pots were fitted with level switches which allowed for remote monitoring of the seal support system, with the building system able to shut down the pump in the event of a loss of seal barrier fluid, thereby limiting further damage to the pump and seal.
The pumps were also mounted on articulated feet (commonly known as "stilt mounting"), which makes for a simpler installation on site (no plinth necessary), and means that the area under the pump base-plate can be washed down easily.
For further information on skid design & build, and skid fabrication, send us a product enquiry or contact Alan Venner at ESI on Ireland: +353 21 4510900; or UK: +44 1633 877505