Ultra-High Purity tubes and fittings meet the highest demands for surface quality and purity of tubes and fittings currently on the market. Used in the semiconductor industry and analytics or other high-tech industries.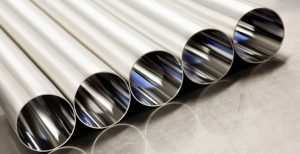 We offer a safe solution with the COAX double-wall tube system for the safe transport of explosive, toxic, and corrosive media. COAX consists of an internal process tube and an external safety hub.
High-purity tubing and fittings are used predominantly for UHP/HP and CFOS systems to manufacture microchip processors.
FAQs