Saunders ® part of Crane ChemPharma & Energy, has set up a new delivery system which is aiming to provide shorter lead times matching the expectations of industrial diaphragm valve customers.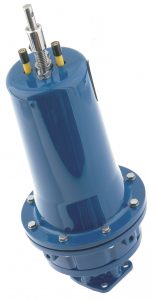 The system builds upon the experiences of "lean" manufacturing in the automotive industry, and is based on a linkage process between customer demand, stocking and manufacturing capabilities, and suppliers' capacity.
The target is to ensure at least 75% of the current demand is available on shorter lead times. In order to achieve this, the following steps have been initiated:
Defined quantities of semi-finished parts which have been built as a "buffer stock"
Stock organized in a "Kanban" bin system which allows for easy replenishment based on current demand for that part
Product lines that proved problematic from a delivery point of view have been included into the short lead time system
Stock all the actuation as finished component parts
These new additions and extension of availability, complete a large product range encompassing rubber (Butyl, hard natural rubber, soft natural rubber, Polychloroprene) and plastic (PFA, ETFE, PVDF, PP) lined diaphragm valves, capable of meeting the most demanding duties in the Process (Chemical, Fertilisers, Mining, Steel) and Power Industries.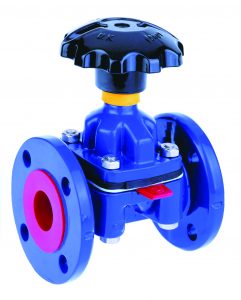 The result has been the capability to deliver almost 2700 different sale-able parts in 4, 6 and 8 weeks ex works, corresponding to 77% of their current sales. This has been possible thanks to the building of a buffer stock of 1,100 semi-finished parts in-house, which has taken several months to fill and arrange.
With the implementation of the above new system and ESI's own customer stocking program, they are encouraging existing customers to engage with them directly and discuss their own individual site usage requirements and forecasting to ensure any unplanned stoppages are not as a result of a shortage of Saunders product on site.
For further information related to Saunders Diaphragm valves, please send us a product enquiry or contact
Derek Clifford on Ireland: +353 21 4510900 or UK: +44 1633 877505