Comparison of SAUNDERS® HC4 & IDV Diaphragm Valves
SAUNDERS® portfolio has been in existence since 1939, providing top quality valves to satisfy the customer demand across several manufacturing sectors. The growth of the pharma and biopharma industries and Saunders' commitment to continuous product improvement stimulated the evolution of Saunders' portfolio to enter these markets, by differentiating its valve portfolio into Aseptic (HC4) and Industrial (IDV). This promoted the dedicated focus and attention to specific and niche customer needs, addressing stricter requirements in terms of higher surface finishing and approval for FDA standards.
The differentiation between the two product lines is reported below with a visual representation of the characterisations, defining the different customer needs.
Please note the HC4 diaphragms carry the correct level of traceability and certification required for Pharma / Food applications.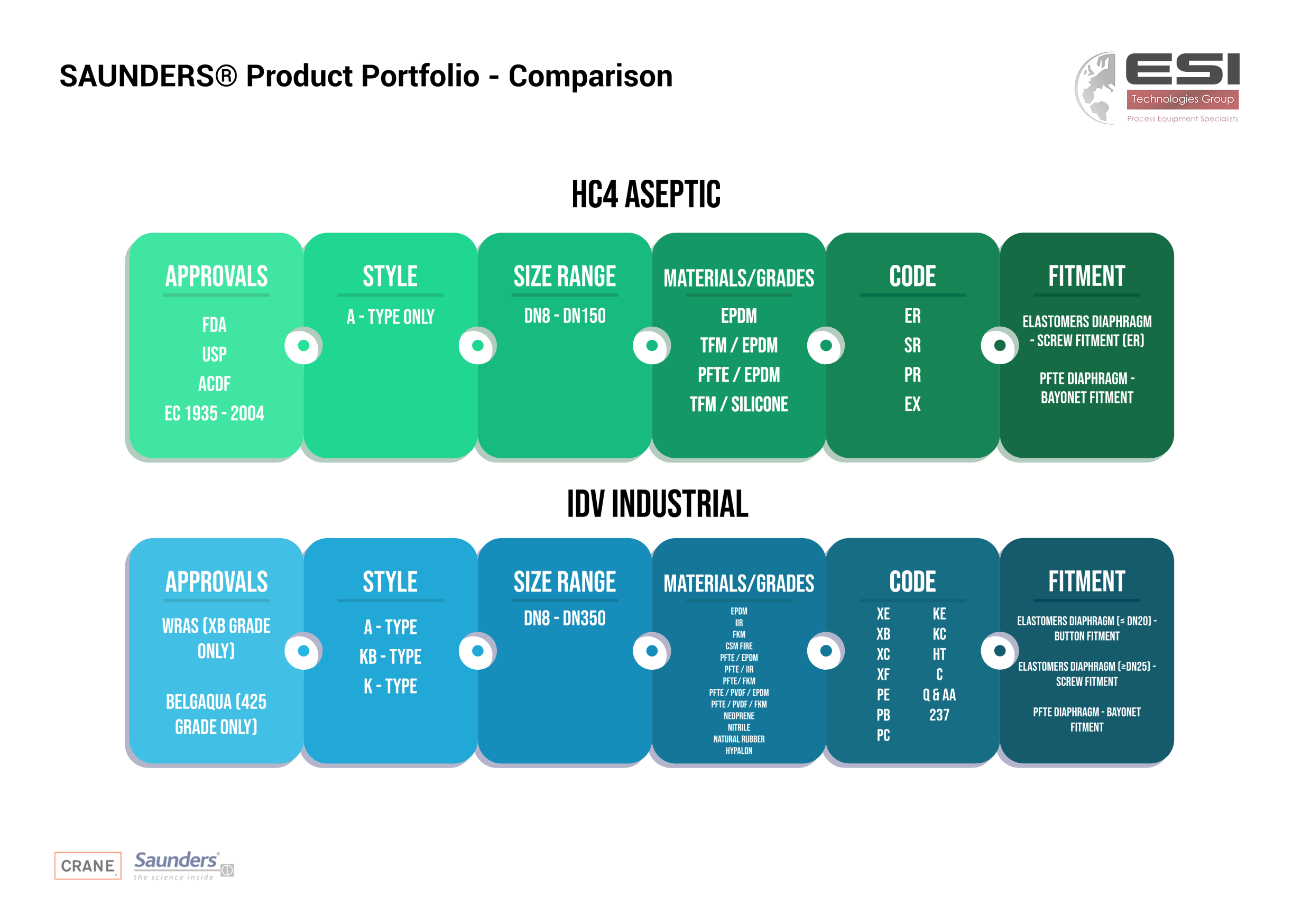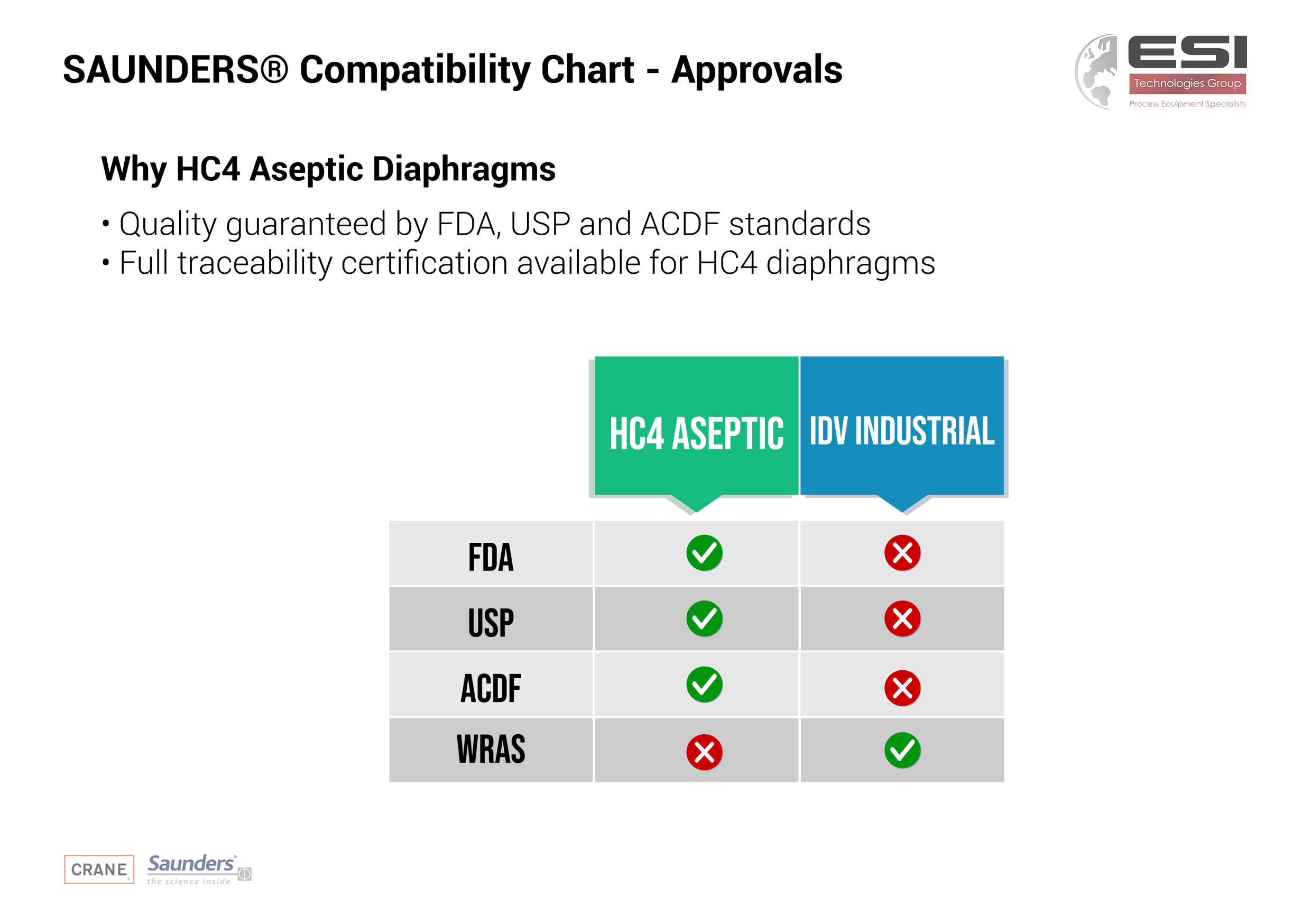 ESI are proud distributors of the HC4 in the UK & Ireland and the IDV in Ireland. Contact us today, we will be happy to discuss your requirements.