ESI Process UK exclusive official Channel Partner for Saunders® HC4 in the UK
"SAUNDERS® HC4 is pleased to announce ESI Process UK, based in Cwmbran, Wales, as the exclusive UK Channel Partner for our Aseptic Diaphragm Valve range effective since 1st January 2021."
ESI are delighted to be a Channel Partner for Saunders® HC4 Aseptic Diaphragm range in the UK.  This complements our Channel Partnership for Saunders Aseptic and Industrial Diaphragms valve ranges in Ireland.

ESI Process UK, with our base in Cwmbran, UK, is within 1 mile from Saunders® Manufacturing facility. This close proximity will foster a very close relationship, resulting in a mutually beneficial partnership driven by strong technical development in terms of product and our people, enabling us to provide best-in-class service to our customers.
To support our customers further, ESI holds consignment stock of the HC4 to promote expedited delivery.
Saunders®, the first name in diaphragm valves since 1933.
With a key focus on the Life Science market, supported by 4 global manufacturing facilities and leading product developments to reduce costs of ownership significantly, we welcome Saunders HC4 as our Channel Partner for Aseptic Diaphragms Valves in the UK.
Saunders® has led the way in the continuous development of the diaphragm valve since the initial concept & patent by P.K Saunders in 1928. Including the introduction of: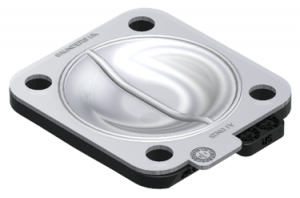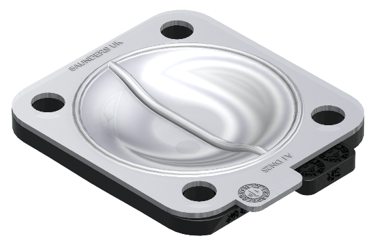 First Compact Pneumatic Actuators
First Fully Traceable Diaphragms
First Modified PTFE Diaphragms
First Compact Modular Actuators
First Interactive Bio-block Selection Guide
First Remote Calibration Continuous Sensing Technology
Saunders fully complies to all applicable Global Standards for diaphragm valves in the life science market:

FDA CFR 177.1550 (PTFE), 177.2600 (Elastomer)
USP Class VI, <87>,<88>
Traceable to EN 10204 3.1
3A Certification
Animal Derived Component Free (ADCF)
ASME BPE
Testing to BS EN 12266-1
ISO 9001
CE and PED 97/23/EC
For more information or to discuss your Aseptic Diaphragm Valve requirements, contact us via our enquiry form, via our online chat or call us on +44 1633 877505.