Traditionally, the material of construction for filter housings used in applications with corrosive product would be Hastelloy or Titanium but this can be very costly with long lead times
In order to provide enhanced support to companies who have a requirement to filter highly corrosive fluids Amazon Filters is introducing a range of filter housings that have been modified to provide a surface that is composed of pure Tantalum metal.
This provides a product that has:
Superior resistance to many corrosive chemicals compared to nickel alloys such as Hastelloy
Significantly more robust surface finish than coated housings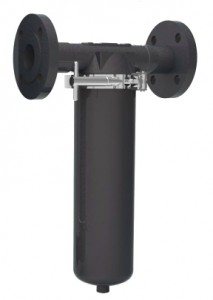 Unlike coating technology, the deposition process produces a surface that does not suffer from separation, peeling or flaking. The Tantaline alloy deposition is approximately 50 µm deep and typically a depth of only 10 µm is needed for protection, therefore a significant safety margin is built into the design. The Tantalum used in the processing conforms with ASTM B364-96 and a certificate of conformity and raw material certificates are available on request.
It is more suitable than nickel alloys for a range of chemicals including:
Hydrogen iodide
Hydrogen sulphide
It is also more suitable for various acids such as:
Hydrochloric
Sulphuric
Nitric
Phosphoric
Formic
Acetic
There is detailed information on Tantaline treatment here or click here for further information on Conductive PTFE Filter Housings to eliminate dangers of Static Discharge
For further assistance with filtration information, send us a product enquiry or contact Derek Clifford on Ireland: +353 21 4510900; or UK: +44 1633 877505.