ESI Technologies Group are pleased to announce their appointment as official Channel Partner and Distributor for Crane "Saunders" HC4 and IDV products in Ireland
About Crane Saunders:
Since PK Saunders invented the original diaphragm valve in 1928 and founded Saunders Valve Co. five years later, Saunders® has led the way in providing solutions in industries where resistance to corrosion, abrasion, contamination, and trouble-free operation are imperative. Simplicity in design coupled with over 75 years of cutting edge innovation has resulted in the Saunders diaphragm valve's ability to handle a wider range of fluids than any other valve type. The core competencies in rubber and polymer technology uniquely position Crane Saunders to truly manage 'The Science Inside' the valve. Major manufacturing facilities around the world include: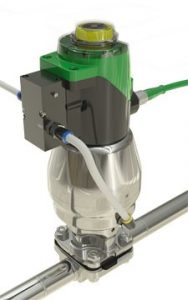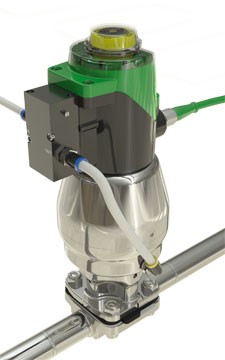 Cwmbran (U.K.)
Satara (India)
Conroe (US, Texas)
Cincinnati (US, Ohio)
Crane Saunders manufacture products to international standards; their range encompasses a complete line of manual and linear actuated diaphragm valves, both weir and straight through type, aseptic diaphragm valves and blocks solutions, non-return check valves and ball valves.
About Saunders® HC4 Aseptic Diaphragm Valves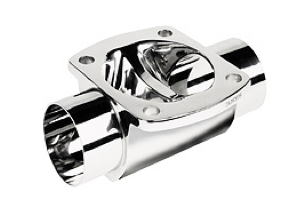 The aseptic diaphragm valve is the most important control component in today's bio-pharmaceutical process systems. As the inventor of the diaphragm valve, Saunders has been a key player in the evolution of high purity valve technology. Beginning with the introduction of forged bodies and compact thermoplastic actuators through to today's machined-from-solid-compound and multi-port valve solutions; Saunders has taken the lead in aseptic valve technology.
About Saunders Industrial Diaphragm Valves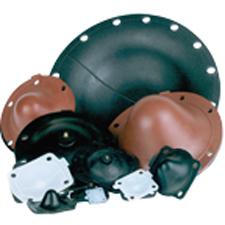 The Saunders® Industrial Diaphragm Valve, first developed more than seventy years ago, has evolved to handle more fluids, gases, solids, and powder than any other type of valve. A wide choice of materials are available and a flexible range of operating methods have been developed to satisfy the needs of most industrial applications.
Extended life, reliability, safety and ease of use, combined with an essentially simple design, facilitate low maintenance and minimal running costs. When subjected to both pressure and vacuum, Saunders® diaphragm valves operate and close 100% leak tight. This feature reduces processing and handling costs by cutting out the waste normally associated with conventional valve designs.
ESI Technologies Group look forward to developing new business openings, as well as expanding existing customer opportunities, with the support of Crane Process Flow Technologies.  For more information contact us in Ireland +353 21 4510900 or UK +44 1633877505